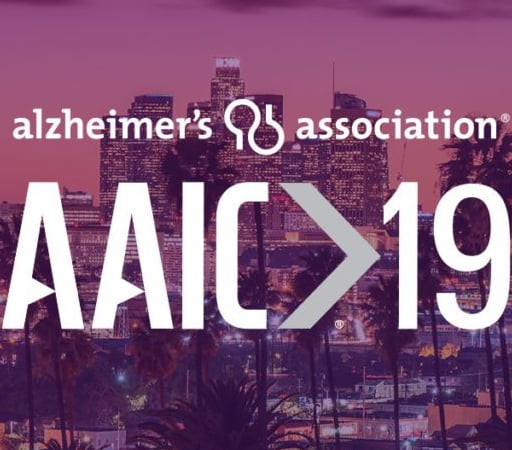 From July 14 – 18th, Qynapse will be part of the 2019 Alzheimer's Association International Conference (AAIC®) held in Los Angeles, California. For the second time, Qynapse will present at the AAI Conference – the largest global forum to advance dementia science. The event brings together leaders from more than 70 countries to network and discuss the latest dementia study results and theories. Qynapse will take part in the exhibition throughout all four days of the conference, and will present the latest updates to QyScore®, a solution for advanced support in diagnosis, drug efficacy and safety monitoring.
Three features to be presented at AAIC® 2019:
Improved analysis pipeline for fMRI BOLD*, ASL** and diffusion MRI***  for clinical trials;
Improved automated volume quantification of grey matter, white matter, amygdala and hippocampus for clinical trials and clinical routine;
Improved white matter hyperintensities segmentation, especially for 3D FLAIR sequences for clinical trials and clinical routine.
*fMRI BOLD: Blood-oxygen-level-dependent functional MRI used to explore cerebral activity, which can be modified in certain central nervous system disorders
**ASL: Arterial Spin Labeling, an MRI method for quantification of blood tissue flow, which can also be modified in certain central nervous system disorders
***Diffusion MRI allows the exploration of white matter integrity and connectivity
AAIC®, the leading scientific gathering on Alzheimer's The AAIC® is the largest and most influential international event dedicated to advancing dementia science. Each year, AAIC® gathers the world's leading basic science and clinical researchers, next-generation investigators, clinicians and the care research community together to share research discoveries. These important findings will lead to improvements in the diagnosis of Alzheimer's disease, as well as new methods for prevention and treatment.