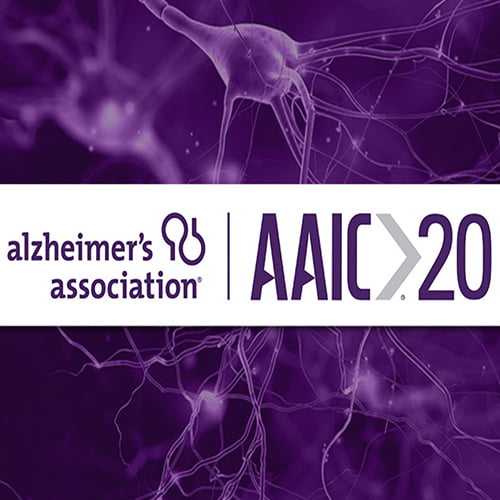 The Alzheimer's Association International Conference® (AAIC) is the largest and most influential international meeting dedicated to advancing dementia science. This year's event takes place virtually, an exciting new way of sharing research discoveries and have an exchange with clinicians and the research community! Qynapse is thrilled to be part of the Scientific Program of AAIC and the Virtual Exhibition from July 27 to July 31 − to present our latest advances and solutions.
Our team of experts and scientists will be available on the Live Exhibit Chat throughout the event. . Poster presentation: Validation of an automatic tool for the measurement of brain atrophy and white matter hyperintensity in clinical routine: QyScore®
Presenting Author: E. Cavedo, Ph.D. Poster #40259 [On-demand from July 27. at 5 pm CST + Q&A session on July 28. − Theme: Biomarkers]
Contact us if you would like a copy of a poster and we'll send you the PDF following the event.  
Qynapse Virtual Booth: Join us on our Virtual both LIVE to access the latest updates on our solutions QyScore® and QyPredict®. We will be delighted to virtually meet with you and answer your questions – through the Live Chat that will be open from Monday to Friday of the event.
Direct link to Qynapse Virtual Booth (accessible for AAIC registered participants only): https://aaic2020.vfairs.com/en/hall#Booth-28227 .
Feel free also to contact us (contact@qynapse.com) if you would like to discuss potential collaborations.