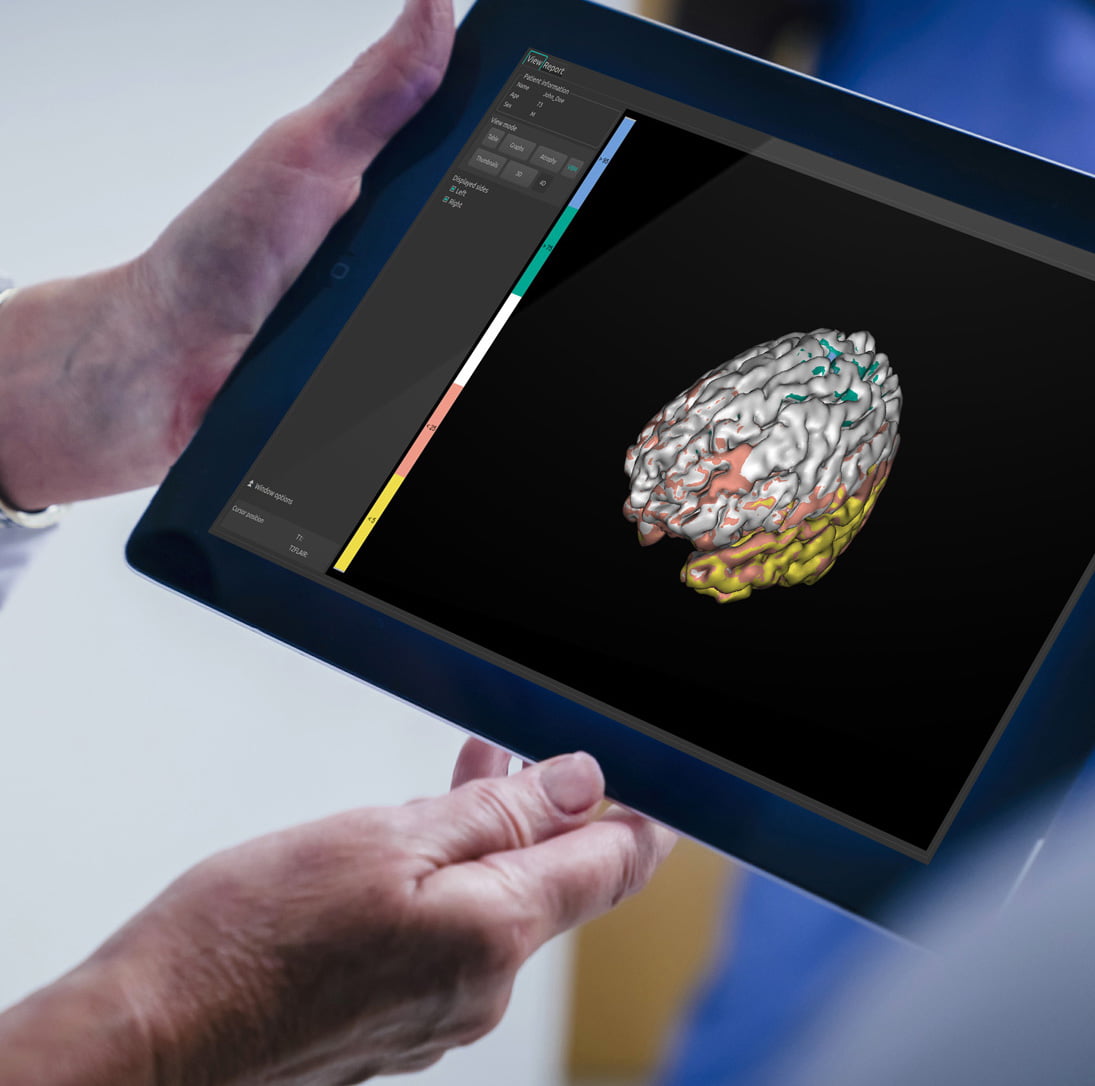 Qynapse took part in the 2019 International Conference on Alzheimer's & Parkinson's Disease (AD/PD™)in Lisbon, Portugal from March 26 – 31st.
The AD/PD™ conference, which attracts over 3,000 participants worldwide, almost reached 4,000 attendants this year – including the 2013 Nobel Prize in Physiology or Medicine, Thomas C. Südhof. The event was a unique opportunity for Qynapse to introduce its QyScore® solution to a distinguished platform of medical and scientific professionals.
Introducing the QyScore® new features:
The QyScore® technology by Qynapse was presented to over 30 professionals, including clinicians (some of which already using our solution) and representatives of world-class laboratories designing and coordinating clinical trials in the fields of Alzheimer's, Parkinson's and related neurological disorders. The event was an excellent opportunity to share and discuss the latest functionalities of QyScore®:
A feature for the automated quantification of local atrophy;
The longitudinal follow-up of white matter hyperintensities segmentation, which is a major step forward for patients with vascular dementia.
AD/PD™, an internationally recognized conference:
The AD/PD™ conferences have been recording a progressive increase in the number of participants, with over 3,800 in Lisbon, and also in the number of countries represented (75 this year). This growing success originates from the academic quality combined with the interactive and collegial environment of the gathering.
QyScore®, the first solution developed by Qynapse, is a software for the precise data-driven selection of patients, adaptive monitoring of drug performance and in-depth assessment of clinical trials outcomes.